Sometimes the most interesting places are hidden and hard to find. This is especially the case if they don't have much of a social media presence. This was the case for Archie's Ice cream Parlour & Diner. The retro diner is located in an indoor mall-like market in the little town of Chemainus.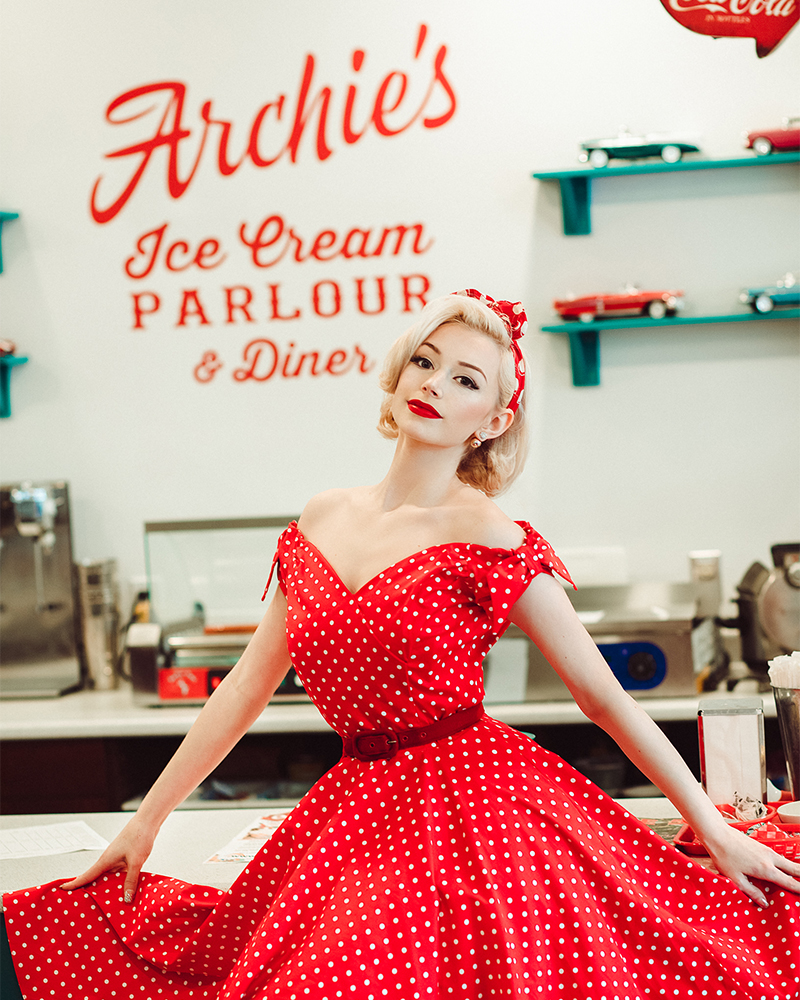 If you haven't heard of Bianca, AKA Pinup Pixie, she is not only a wonderful human, amazing friend, and beautiful model, but she has also recently gained success on TikTok with her vintage fashion combined with her wonderful humour! She actually came across Archie's by chance, and the owner, Warren, quickly noticed what a perfect mascot she would make. While she may not be the mascot, she did fit perfectly with the retro aesthetic.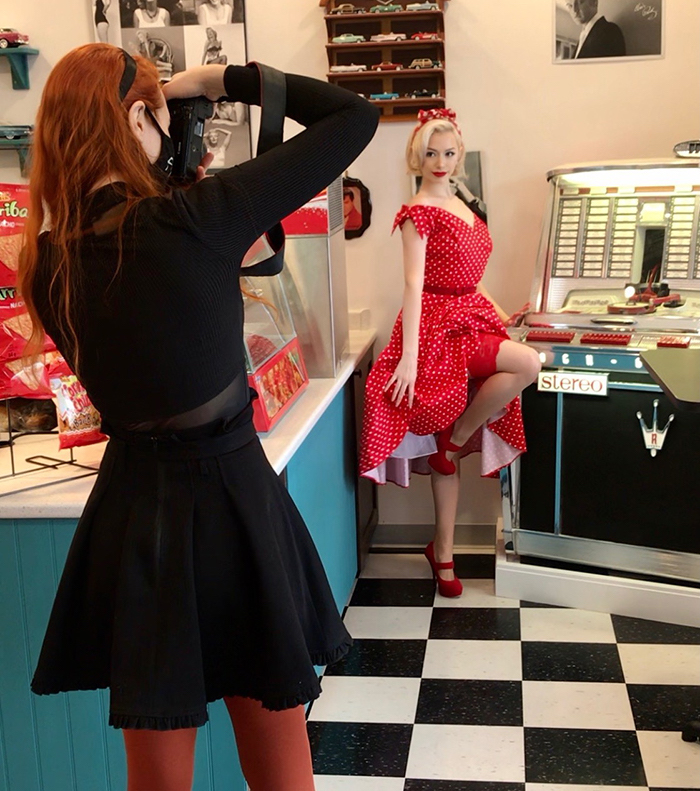 We opted for a red and white polkadot dress to compliment the teal and red colours within the diner. Her usual vintage makeup and hair styling completes her look and really gives a retro feel to the entire outfit. 

The Diner even had a vintage jukebox which made for a perfect prop! I didn't check to see if it works, but I think I will have to test it out next time.
Classic toy cars and prints of Elvis decorated the walls. Of course Marilyn Monroe portraits were also hung up. I just love the aesthetic.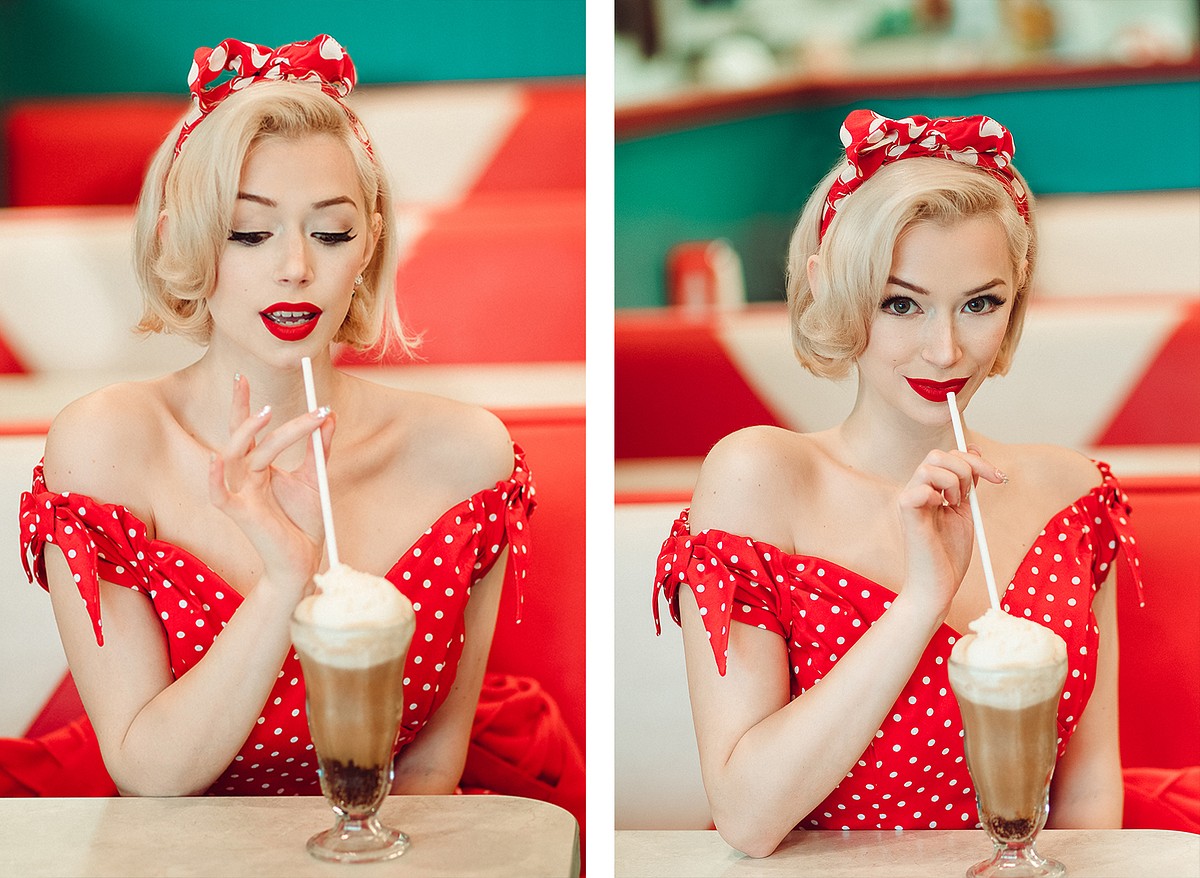 I couldn't resist getting pictures of her with a classic root-beer float!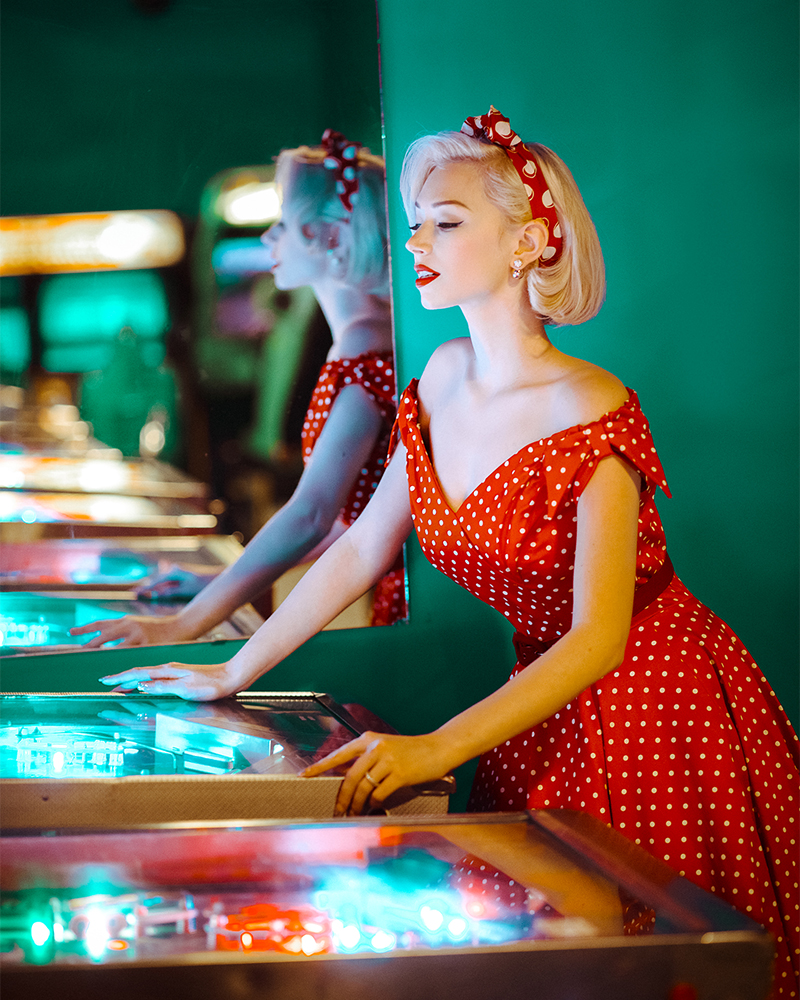 After having some fun in the diner, we went over to the arcade. It was filled with tons of pinball and racing games that belong to local collectable store Wiffle Games. The colours of the lights were actually quite ethereal, and, after some colour adjustments/colour grading, I was able to keep the red/teal feel to the images. The lights from the games gave such an interesting look. We are hoping to shoot again in the arcade with another outfit, as I just adore how these turned out.
As we started to wind down, Bianca gave me some funny shots of her getting angry with the pinball machine. She always manages to crack me up, and Im so pleased to capture these memories!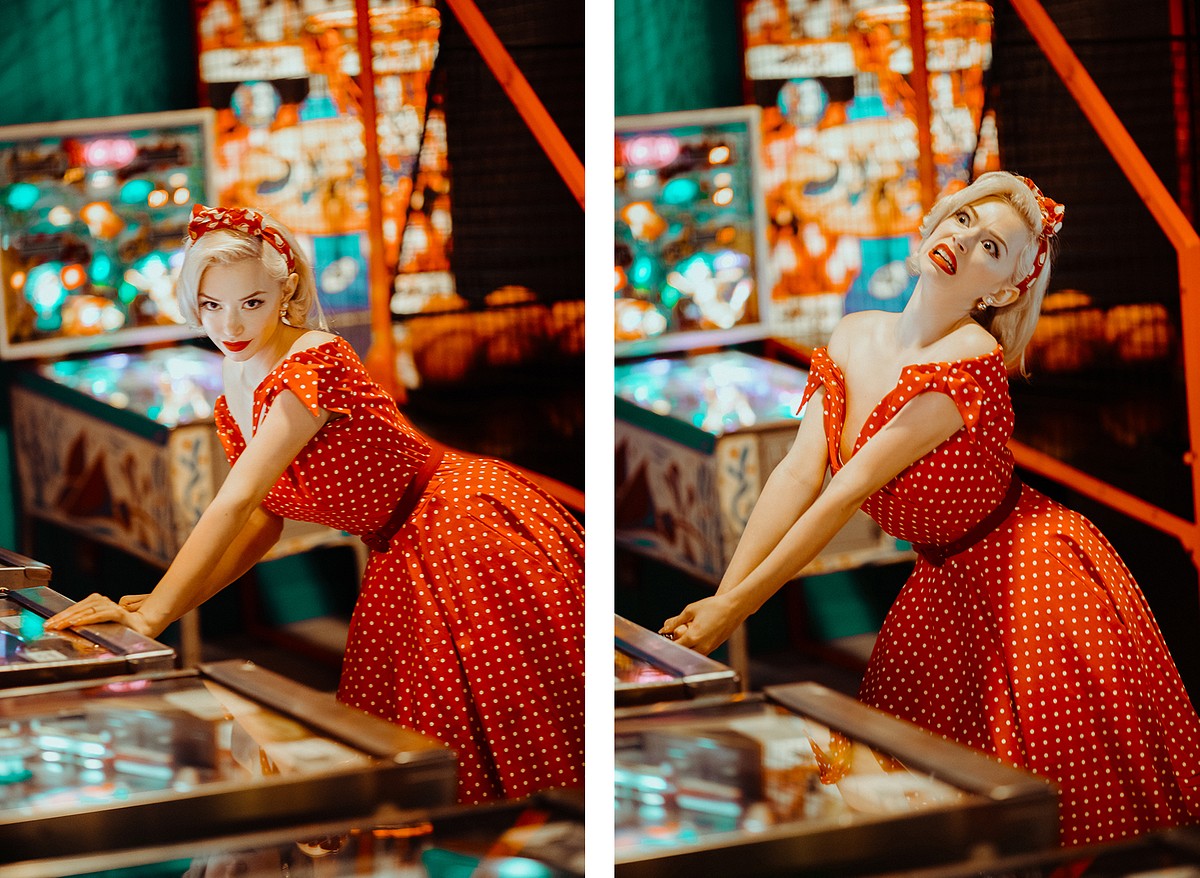 I absolutely plan on shooting at this wonderful location again! You guys have to check out Archie's and support this local business. It's located at the Chemainus Public Market. Also, check out Wiffle games which is located nearby at 9756 Willow St.
---
My Socials
Portraits Facebook
Portraits Instagram
Creative Facebook
Creative Instagram


Chemainus Public Market
Facebook